Gross Okandjou, Horse Trails & Farm Life, Namibia – Erongo Trail 2022 – A Namibian Horse Safari
2022 – we are seeing the light at the end of the tunnel, this is the year to join us on one of our rides!
We are embarking with new enthusiasm on new roads into the Erongo Mountains.
We have added one day more to the adventure.
More campfires, more starry nights, more nature, more horses, more life.
We are running trails until October.
But the first dates of the season are filling up. If you want to experience Namibia from a different angle, changed by the magic of rain, book your seat on one of our first three rides (see poster for dates).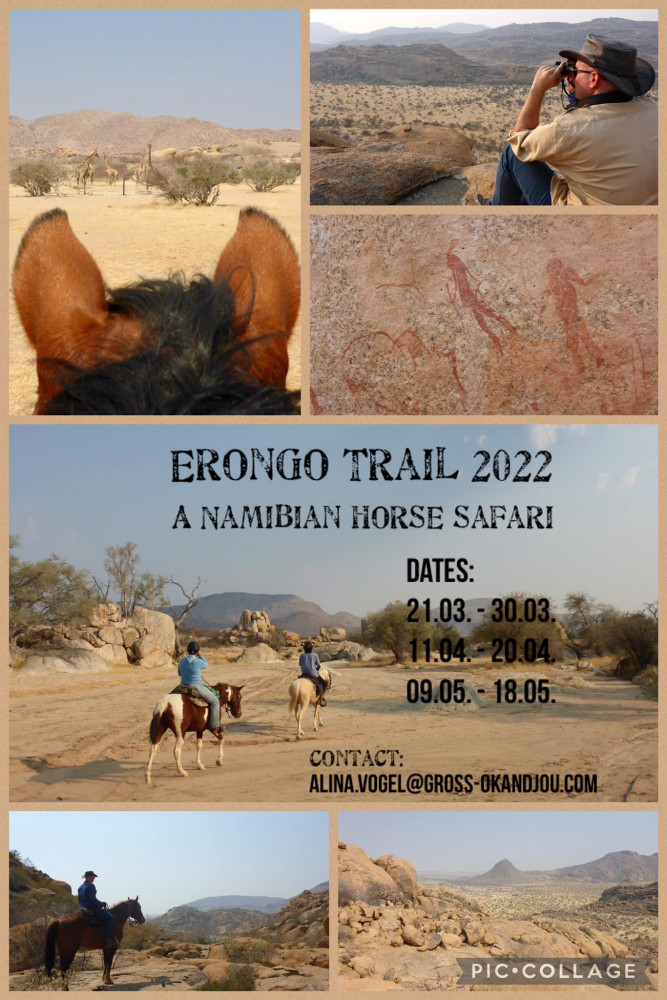 Our trail rides are tailored for the intermediate to experienced rider.
General fitness is required.
But time for well deserved breaks and me-time is a given.
Get in touch with us for more info: alina.vogel@gross-okandjou.com