Corona Crisis: Please, help our 60 horses! Panorama Trails in Spain!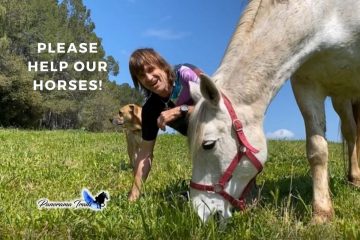 Panorama Trails has been offering horse riding holidays in Spain for 25 years. We have 60 horses and we were enthusiastically looking forward to beginning the riding season. After the long winter break, we were ready to start our first trail in March, but then everything changed dramatically…
From one day to the next, we had to stop operating. No more riding. All of a sudden, we lost our entire income! But life goes on. Our 60 horses keep on eating and we cannot simply shut our doors. Our next hay delivery is due this month. In addition, we need to keep training and looking after the horses every day. On top of that, we have vet and farrier bills coming in. The current situation indicates that, for many months to come, we cannot offer our services to our guests and therefore we cannot earn any money to maintain our horses.
We love our horses, and we want to take responsibility for them! Over the past 25 years, we have never struggled to take good care of them. In all honestly, we were not prepared for a crisis of this extent and our financial reserves have been depleted. The donations we have received from our guests and friends so far have helped to settle our recent bills. But the difficult situation caused by the pandemic continues and shows no signs of easing anytime soon….
Now, we depend on your support to guarantee our horse's best welfare and to allow us to continue to take care of them all to the best of our ability. We appreciate all kinds of assistance to overcome this huge challenge that we are facing. Every little helps! Naturally, our horses are always our top priority. The donations received by this campaign will be used for our horses only, and will not go towards other costs.
Thank you very much! Please stay well and safe,
Rudi Stolz & the Panorama-Trails Team
Internet: www.panorama-trails.com
—All statements without guarantee—